In the quarterfinals of the BLAST Premier Spring Showdown 2023 Europe tournament, the German BIG team will play against Rare Atom from China.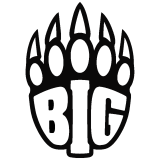 BIGThe German team has not shown anything special for quite some time and is trying to find the optimal top five.
However, regular shuffling of academy players and the basics has not yet given the proper result. BIG played their last match the day before yesterday. The German team failed in the quarterfinals of the BetBoom Playlist Urbanistic 2023 tournament. In the match of the BO3 BIG format, they lost to the Swedish team GODSENT on three cards – 16:6 Anubis (the opponent's peak); 10:16 Nuke and 10:16 Inferno.
Rare AtomThe Chinese team, by the decision of the organizers, as well as thanks to a more convenient relocation, plays their matches of this selection for the final tournament in Europe.
Rare Atom held their last official match, which was on HLTV, on March 18. At the ESL Pro League Season 17 LAN tournament, which was held in Malta, Rare Atom were able to initially declare themselves, but in the end the guys could not show a stable game and lost the match for the sixth-seventh place in Group D. In their last match at the tournament in the VO3 format game, Rare Atom suffered a crushing defeat from Liquid from the USA – 7:16 Nuke (their peak) and 5:16 Mirage.
ForecastIn this match, BIG is quite rightly considered a clear favorite among bookmakers.
However, still Rare Atom should also not be underestimated. Given the state of the Germans, there can be quite a hard fight here, and therefore we suggest that you bet more than 57.5 rounds on the total.