Tundra Esports and Gaimin Gladiators will face off in the DPC Western Europe Dota 2 group stage match. Who will be stronger?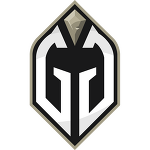 Tundra Esports
If Tundra Esports does not create difficulties for itself, then it will get a slot for The International 2023 without any problems. Before the start of the sixth round, she has twelve points and is in second position. OG and Gaimin Gladiators managed to score the same number of points, but they played a match more. As for the leader, he is a team from Liquid, which has eighteen points after six rounds. The victory in the reporting game will help Tundra Esports to gain a foothold on the second line and reach the Major. 
Gaimin Gladiators
Gaimin Gladiators will find it difficult to break even into the top 3 groups, but the fourth position will suit her quite well, because it also gives the right to perform at the main tournament of the discipline. However, we still need to try to stay in the top four. If Gaimin Gladiators wins, then it will not fall out of the exit zone for the Major, and if it loses, then options will appear. At a distance of six points is Entity Gaming, which has two more matches ahead. 
Forecast
A very important game for both teams, the victory in which will lead to The International 2023. We are obliged to play as efficiently as possible and pick up at least one card.