In the group stage match at the ESL Pro League Season 16 LAN tournament in Group A, the Ukrainian team Natus Vincere will play against the European team Endpoint.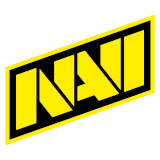 Natus VincereThe Ukrainian team met our expectations in the group stage match of this tournament yesterday afternoon.
In the VO3 Natus Vincere format game, the fnatic European team was outplayed on three maps – 14:16 Ancient (the opponent's peak); 16:8 Mirage and 16:7 Inferno.
EndpointThe European team, in turn, was expected to lose another match in Group A yesterday, but at the same time Endpoint were still able to give battle to the Russian team Spirit.
In the match of the VO3 Endpoint format, they played as follows: 3:16 Overpass (their peak); 19:17 Ancient and 18:22 Vertigo.
ForecastIn this match, Natus Vincere is of course considered the undisputed favorite.
Even at the peak of their not-so-basic cards, the Ukrainian team, due to the large difference in class, should get a crushing victory, and therefore we suggest that you bet less than 55.5 rounds on the total.