In the quarterfinals of the BLAST Premier Spring Final 2023 LAN tournament, the European teams Vitality and FaZe will play against each other.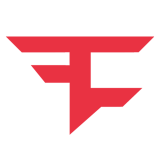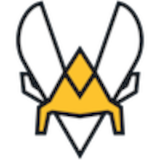 Vitality
The world champions yesterday in the final of the lower grid of group A held a difficult match of the VO3 format, but due to the nature of Vitality they were able to pull out the cards in the match of the VO3 format and eventually beat the Russian team Cloud9 at two locations – 16:13 Overpass (opponent's peak) and 19:17 Anubis. In this meeting, the Frenchman ZywOo played very well as part of Vitality, one of the main leaders of the team finished the match with a score of +19 in frags.
FaZe
But this European team played its match last in yesterday's game day. The match of the VO3 format in the final of the upper grid of group B against the Danish team Heroic turned out to be difficult, however, if at its peak FaZe could well have taken the card, then already at the peak of the opponent the guys did not go and already a tight fight did not work out. As a result, the meeting also ended on two maps – 16:19 Nuke (its peak) and 10:16 Inferno.
Between themselves, FaZe and Vitality last played on April 19 in the semifinals of the lower bracket of group B at IEM Rio 2023. Then in the match of the VO3 format, Vitality were stronger on two maps – 19:16 Anubis (its peak) and 16:9 Overpass.
Forecast
In this match, Vitality is quite rightly considered a clear favorite among bookmakers. Although the world champions in Washington are not playing very stable, but they have much more chances to continue fighting for the trophy.