In the quarterfinals of the BLAST Premier Spring Final 2023 LAN tournament, the Brazilian team Imperial will play against Complexity from the USA.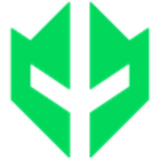 Imperial
The Brazilian team played a pretty good match for themselves last night, but still in the final of the upper grid of Group A Imperial in a match of the format of VO3 on three maps lost to a much more status European team G2 – 7:16 Ancient (its peak); 16:13 Inferno and 13:16 Nuke.
Complexity
But the team from the USA, in turn, played the match on the night of the eighth to the ninth of June. In the final of the lower grid, the groups In Complexity met our expectations, in the match of the VO3 format, the guys were stronger on three maps of the Danish Astralis team – 16:14 Vertigo (their peak); 14:16 Ancient and 16:14 Overpass.
Complexity and Imperial last played against each other on the eighth of April in qualifying for the Major in Paris. Then, at the LAN tournament in Mexico, in a match of the VO3 format, Complexity was stronger on two maps – 16:13 Overpass (the opponent's peak) and 16:12 Nuke.
Forecast
In this match, Imperial is considered a small favorite among bookmakers. Given the form of the Brazilian team, it is really capable of reaching the semifinals of the tournament, we also suggest that you bet on Imperial.