In the second match of the 1/2 finals of IEM Rio Major 2022 , they will fight Heroic and FURIA Esports. Will the Brazilians be able to survive the victorious path?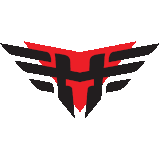 Heroic
The Danish team began its performance at the IEM Rio Major 2022 from the stage of Legends, and after two rounds had two wins, but in the third match could not qualify for the playoffs, losing 0-2 to Cloud 9 (9-16 on Vertigo and Inferno). However, in the fourth round, the "Heroics" took their toll, closing opponents from Team Liquid on three cards (16-8 on Vertigo, 5-16 on Mirage and 16-11 on Overpass). And in the quarterfinals, the Danes developed a winning streak, coping with Team Spirit (16-8 on Vertigo and 16-14 on Overpass). 
FURIA Esports
The fairy tale of the Brazilian team continues. She started from the Candidates stage, and already in the first round she was defeated, losing 16-19 to BIG (Vertigo), but this defeat benefited the Panthers, after which they won three victories in a row within the Challengers Stage, and then continued to collect victories. With a score of 3-0, they passed the stage of Legends without losing a single card, and in the 1/4 finals they coped with Natus Vincere. We lost on the first map - 14:16 Nuke, and then won on the next two (16-10 on Ancient and Mirage). 
Forecast
FURIA Esports itself is in great shape, and the stands do their job as well as possible, providing amazing support. I think that the Panthers can create another sensation and get into the main match of the tournament.