In the third round of the lower bracket of CCT 2023 Online Finals 1, the Polish team 9INE will play against the Bad News Eagles from Kosovo.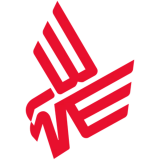 9INEThe Polish team, like the opponent from Kosovo, does not always play consistently, but at the same time they still show good results.
Yesterday, in the second round of the lower grid of this tournament, 9INE made a sensation, in a match of the VO3 format, the Polish team was able to beat the European team Ninjas in Pyjamas on two cards – 16:13 Vertigo (its peak) and 19:15 Mirage. Goofy played very well in this match as part of 9INE, he finished the match with a score of +17 in frags.
Bad News EaglesThe team from Kosovo, in turn, played a much harder match yesterday, but still managed to continue their way at the tournament.
In the match of the BO3 Bad News format, the Eagles were able to beat the Spanish Movistar Riders team on three maps – 16:11 Anubis (the opponent's peak); 12:16 Ancient and 16:7 Overpass.
Between themselves, Bad News Eagles and 9INE last played on the seventh of February in the 1/8 finals of the upper bracket of the ESL Challenger League Season 44 Europe. Then, in the match of the VO3 format, the Polish team was stronger on three maps – 16:7 Overpass (its peak); 9:16 Mirage and 16:8 Anubis.
ForecastIn this match, 9INE is considered a clear favorite by the bookmakers.
However, it is unlikely that the Polish team will be able to win this match without much difficulty, and therefore we suggest that you bet more than 64.5 rounds on the total.