In the second round of the lower bracket of CCT 2023 Online Finals 3, the French team Looking4Org will play against a much more high-status European team OG.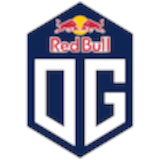 Looking4Org
The French team played a rather weak match in the quarterfinals of the top bracket yesterday. In the VO3 format game, Looking4Org lost to the Ukrainian Monte team on two maps – 9:16 Anubis (the opponent's peak) and 10:16 Nuke. At the same time, on both Looking4Org maps they played very poorly for the defense side, on the Anubis map the guys took only three rounds, and on the Nuke map four.
OG
The European team, in turn, the day before yesterday held its first match in the fight for survival at the tournament. In the first round of the lower OG grid, another good European team 00NATION was outplayed on three cards – 14:16 Anubis (the opponent's peak); 16:12 Inferno and 16:8 Ancient. In this meeting, the Romanian regali showed himself very well as part of the OG, he finished the match with a score of +19 in frags.  
Forecast
In this match, OG is of course considered a clear favorite by the bookmakers. Due to the higher class, OG are obliged to replay the stack without an organization in order to continue their performance at the tournament.