In the opening match of Group B at the BLAST Premier Spring Final 2023 LAN tournament in Washington, the Danish team Heroic will play against Complexity from the USA.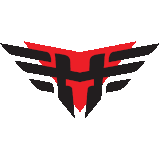 Heroic
The Danish team came to Washington after the tournament in Dallas, where they still did not play to their maximum. Heroic reached the semifinals of IEM Dallas, where they unexpectedly lost to the European team MOUZ on three maps in a match of the VO3 format – 8:16 Vertigo (the opponent's peak); 16:9 Overpass and 14:16 Ancient. This game was the third of June.
Complexity
The American team, in turn, played for the last time on the night of May 31 to June 1 at the ESEA Cash Cup Circuit Season 1 Cup 8 North America. Complexity played unsuccessfully in this online tournament, already in the quarterfinals in a match of the VO1 format, the guys on the Inferno map lost to 9z from South America, the meeting ended with a score of 6:16.
At the same time, Norwegian hallzerk played in the last match for Complexity again, but Sonic from South Africa, who also played in Dallas, will play in Washington.
And in Dallas, Complexity completed their performance already in the semifinals of the lower grid of group B. On May 31, in a match of the VO3 format, the guys on three maps lost to the Russian team Cloud9 – 12:16 Inferno (their peak); 16:13 Ancient and 2:16 Overpass. In Dallas, Sonic was just one of the best in Complexity and he was the only one who finished the last match of the team with a plus in k/d, he finished the meeting with a score of +8 in frags.
Complexity and Heroic last played against each other on February fifth in the quarterfinals of the upper bracket of Group B at IEN Katowice, the Danish team was stronger on three maps – 16:11 Inferno (the opponent's peak); 13:16 Vertigo and 16:8 Overpass.
Forecast
In this match, Heroic is considered by bookmakers to be the undisputed favorite, which is quite fair. However, the Danish team once again may not play very stable due to not the greatest motivation in the opening match. We suggest that you bet more than 51.5 rounds on the total.