At the LAN tournament in Sweden, IEM Road to Rio 2022 Americas RMR, teams from the USA Nouns and Evil Geniuses will play among themselves.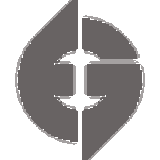 NounsThis team last played on HLTV on the night of September 25-26 in the final of the Ace North American Masters Fall 2022 tournament, which is one of the qualifications for BLAST Premier.
In the VO3 Nouns format game, TeamOne lost on three maps to the Brazilian team – 16:7 Inferno (its peak); 8:16 Overpass and 5:16 Mirage.
Evil GeniusesAnd the "evil geniuses", in turn, last played not so long ago at another LAN tournament, which was held in Malta.
At the ESL Pro League Season 16, Evil Geniuses performed quite well, but predictably failed to get out of Group D. In their last match at the tournament, which was on September 25, Evil Geniuses lost to the Brazilian team FURIA on two maps in a VO3 format game – 11:16 Overpass (their peak) and 12:16 Nuke.
ForecastIn this match, Evil Geniuses are, of course, considered by bookmakers to be an almost unconditional favorite.
Evil Geniuses should win this match without much difficulty at the expense of a higher class, and therefore we suggest that you bet less than 26.5 rounds on the total.