In the semi-finals of the LAN tournament in Barcelona Flow FiReLEAGUE 2022 Global Finals, the Brazilian teams paiN and Imperial will play against each other.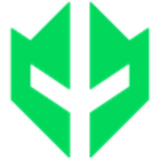 paiNThe Brazilian teams played their quarterfinal matches the day before yesterday.
paiN in the VO3 format game met our expectations, but the guys had to try hard to beat the Danish MASONIC team on three maps – 14:16 Vertigo (the opponent's peak); 16:9 Dust2 and 25:21 Ancient. In this match, zevy played very well as part of paiN, who finished the meeting with a score of +25 in frags.
ImperialAnd this Brazilian team, where there are much more stellar players, in its quarterfinal match of the VO3 format was able to beat the Argentine team Isurus on two cards, but the game also turned out to be quite difficult – 16:14 Dust2 (the opponent's peak) and 16:12 Overpass.
Between themselves, Imperial and paiN played for the last time quite recently. At the LAN tournament in Sweden, IEM Road to Rio 2022 Americas RMR in the VO3 format game, which was decisive for reaching the candidates stage, Imperial won on two maps - 16:14 Vertigo (opponent's peak) and 19:16 Overpass.
ForecastIn this match, Imperial is considered by bookmakers to be a fairly clear favorite.
This team is still playing much more stable, perhaps Imperial will not have the easiest match, but we suggest you bet on this team.