In the match for reaching the semifinals of the IEM Katowice 2023 tournament, the European team G2 will compete with Natus Vincere.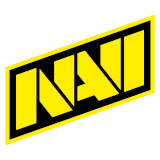 G2 is currently showing the best game in the world, nine consecutive wins speak for themselves. In Katowice, Niko and the company have already managed to beat the Germans from BIG and strong FaZe, while the guys did not give away a single card in two matches. Monesi and Niko are in great shape, which automatically becomes a problem for any of their opponents.
As for Natus Vincere, despite the problems at the last tournaments, the "born to win" go undefeated here, but not the most stable teams were beaten – Cloud9 managed to lose to representatives of Mongolia and the Americans from Liquid, who still cannot find themselves this year.
G2 for me are the undisputed favorites here, you can take a chance and bet on their victory dry. In the last two personal meetings, Natus Vincere lost the first card to their opponents without a chance, I suggest playing such a bet here.