Two losers of the IHC and Cloud9 launch will meet in a match of hope in the lower grid of IEM Katowice 2023. Despite the fact that the Mongols are recorded as outsiders, it is not immediately possible to take the score 2:0 in favor of the Russian team.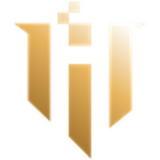 The guys from IHC show pretty good CS, so they are quite ready to impose a fight on at least one map. They shoot pretty well, building up their team skills from tournament to tournament.
At this time, Cloud9 is playing with a blatant squeak. They fail precisely in the team aspect, which gives a small head start to the Mongolian team. It is with this that our bets on the upcoming match will be connected.