NaVi dealt with Cloud9 in the first match of the tournament without any problems, leaving no chance for the team from Russia. The reason for this was the weak preparation of the opponent, and not the strength of the Ukrainian team.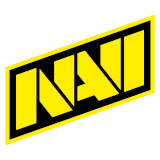 In the second match, NaVi is already the favorites, but you should not rely on it, because Liquid has proved that they are the main hope of the North American continent, so they are giving their best.
NaVi has obvious problems with understanding within the team, if the team had to play a role without a captain, and individually the players often began to make decisions that do not benefit the team game at all.
We bet on the victory of Liquid in the match, for fans of big odds – we bet on 2:0 on the cards in favor of the Americans, and also, if you want to minimize your doubts completely by sacrificing the coefficient, put on a head start in favor of Liquid (+6.5).