In the relegation match with ESL Pro League Season 17, the Danes from Astralis will play against the Russian team Spirit.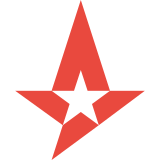 Astralis is clearly not the game that fans of the legendary Danish band expect from it. At this tournament, Glave and the company suffered two defeats, first they lost dry to Spirit, and then they could not defeat Natus Vincere. Yesterday, Astralis on three cards barely beat the weakest team at this tournament – ATK, if you have problems even with such an opponent, then there is no need to talk about big victories.
Spirit was sensationally beaten here on two cards Astralis and Liquid, and those who, it would seem, should be beaten, could not win, we are talking about FORZE and Natus Vincere. The Dragons have to do something with stability, they have everything to achieve good results, but there are no victories at the distance.
Astralis are not ready to fight with strong teams yet, Spirit is such, I suggest playing here not only the victory of the Russians, but also the "victoria" of the "dragons" with a score of 2:0.