In the first round match at the "legends" stage of the tournament in Rio de Janeiro IEM Major 2022, the Russian team Spirit will play against the Bad News Eagles from Kosovo.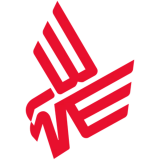 SpiritThe Russian team last played on October 22 in the quarterfinals of the CCT South Europe Series 1 tournament. Then in a game of the VO3 format, Spirit unexpectedly lost on three cards – 16:9 Overpass (the opponent's peak); 13:16 Ancient and 14:16 Mirage.
Bad News EaglesThis team from Kosovo, in turn, sensationally overcame the "contenders" stage at the tournament in Brazil.
Bad News Eagles have won all of their three matches, two IN1 and one IN3 formats. In their last match in Rio de Janeiro, which was on the night of the first to the second of November, Bad News Eagles defeated the European GamerLeagion team on two maps in a VO3 format game - 16:9 Ancient (its peak) and 16:7 Mirage. In this meeting, the Swiss player rigoN played well, he finished the meeting with a score of +22 in frags.
Between themselves, Bad News Eagles and Spirit last played on the seventh of October at the LAN tournament IEM Road to Rio 2022 Europe RMR A. Then, in the fourth round of the qualifying tournament in the game for reaching the Major, in the match of the VO3 format, Spirit won a crushing victory on two cards – 16:6 Nuke (its peak) and 16:11 Mirage.
ForecastIn this match, Spirit is considered a small favorite among bookmakers.
Although the Bad News Eagles have gone through the "contenders" stage, it still seems that the team from Kosovo has more of a temporary breakthrough. The Russian team has a stronger composition, and therefore we suggest that you bet on Spirit.